Toe-curling orgasms eluding you?
Well, friends, class is in session. Let's talk about increasing female sensitivity and finally achieving a climax (or many) with scream cream. 
Famed sexologist and professor, Beverly Wipple, studied female orgasms and found orgasms not only feel great but they flood our bodies with endorphins and feel-good hormones like oxytocin and dopamine. Both of which can improve overall mood and relieve stress. The study claims that the endorphins that are released can relieve physical pain and increase our overall pain threshold.
Sounds like a win-win-win. 
For some, however, reaching climax isn't easy, breezy, or beautiful. Instead, it's just damn difficult! 
Add to the mix stressors, distractions, and insecurities (oh my). 
Orgasms? Who is she?
The gap between the frequency of heterosexual men reaching orgasm during intercourse, and heterosexual women enjoying the same is, sizable. 
According to a recent study, 95% of men reported usual orgasms during sexual experiences while only 65% of women could say the same.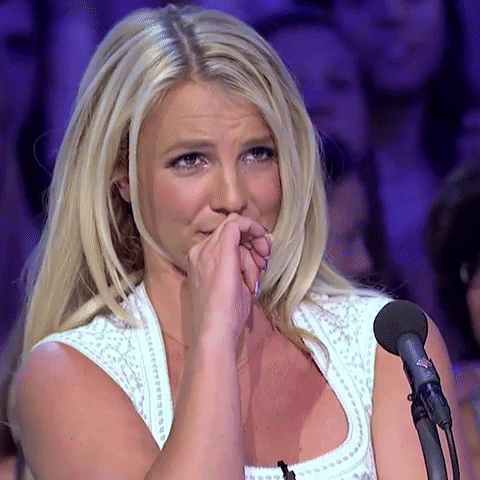 This means trouble reaching climax is a widespread bedroom issue for women. But this is certainly not one we need to take for the team.  
Enter, scream cream.
You might be thinking, what is scream cream?
Scream cream is a catch-all industry phrase encompassing any product that is geared towards enhancing the sexual pleasure of a woman. Think of it as a sexual enhancement cream. 
It feels like we've heard of male enhancement drugs since the beginning of time but not near enough buzz on female enhancement products.
Let's talk about 5 ways this product can change your sex life.

1. Scream cream works to enhance blood flow. It's like flipping a switch for your libido.
Scream cream, O cream, female enhancement cream, even, clitoris gel. These products go by many names but they all harness one powerful thing: blood flow, baby! 
There's a reason this is number one on the list. Increasing blood flow to the vulva (external female genitalia) is naturally arousing. Increased blood flow to the vulva can help with natural vaginal lubrication and can increase clitoral sensitivity. This not only helps to alleviate any pain during sex, but it increases the likelihood of reaching orgasm. 
When blood flow increases, the desire for sex increases.  It is an "all systems go" situation.
2. Arousal: the female orgasm prerequisite. 
The probable reason behind the gender orgasm-gap mentioned earlier is women engaging in vaginal sex well before they are actually aroused. (Which yes, may take some build-up, or it could never happen). 
While you might have the emotional desire to have sex, arousal is the physiological response to being sexually excited or turned on. Natural vaginal lubrication is one result of being sexually aroused. It's basically the body's party invitation to a whole host of sexual pleasures given enthusiastic consent has been expressed. 
Arousal is the life of the party, y'all. Scream cream can aid in getting aroused and staying aroused.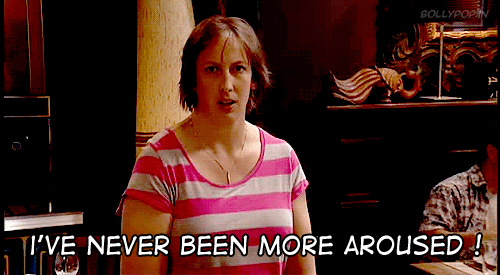 3. Female enhancement products can increase female sensitivity which can increase climax intensity.
When a woman is fully aroused, senses are heightened. This cream can actually intensify this experience. As the cream harnesses the power of blood flow, the user will experience an intensification and increase in clitoral sensitivity. 
This can help those who struggle with arousal or sensitivity, and it can intensify the experience of those who have no problem getting hot and bothered. It's a win for all. 

4.  For most women, penetration-only intercourse just doesn't cut it. The use of scream cream and direct clitoral stimulation can help bridge that gap.
Most women need direct clitoral stimulation in order to reach orgasm. Only 25% of women consistently orgasm with vaginal intercourse only. 
Outercourse is an option for sexual experiences that do not include penis-in-vagina (PIV) penetration. For a woman, this would include the varying and marvelous avenues of direct clitoral stimulation. 
The clitoris has more than 8,000 nerve endings. That's double the nerve endings in a penis. It's a woman's pleasure powerhouse! This is why most women are able to achieve intense and sustained orgasm with clitoral stimulation alone. 
Increase female sensitivity with an O cream and then add a solid helping of direct clitoral stimulation and hot damn (!), you've got a recipe for an orgasm.  
Increase stimulation during intimacy
O Cream w/ Generic Viagra for just $45
5. I think the secret is out, but, you don't need a partner in order to orgasm. 
A little DIY never hurt anyone. With or without a partner, you can experience the benefits of sexual pleasure. A little self-love can provide the same stress-relieving, endorphin flowing feels. Female masturbation is healthy and beneficial. Orgasm or not, genital stimulation can help lower the stress hormones like cortisol in our bodies. The use of a scream cream even while self-pleasuring can be greatly beneficial to your sexual experience. 
Whether you are in a long term relationship, or flying solo, masturbation is perfectly normal, pleasurable and healthy. There's no taboo here. Netflix and chill? Sure that too but, perhaps a little stress-relieving menage a moi is just what the doctor ordered.

Key Takeaways
Scream Cream can help to increase or improve:
Clitoral sensitivity.

Blood flow to the vulva.

Sexual arousal.

Natural vaginal lubrication.

Sexual desire.

The likelihood of orgasm.
Orgasms are important for physical and mental health. If you struggle to reach orgasm, don't just accept this as your fate. Instead, give Strut O Cream the old college try. 
Want to improve your orgasms? 
Visit our Strut O Cream product page or our blog to learn how scream cream might help improve your sex life.  
You can also enjoy a Free Online Consultation with our doctors today to see if Strut O Cream is the spark you have been looking for. If after the visit you are a good candidate for Strut O Cream, your prescription cream can be shipped quickly and discreetly to your front door.